Dinner is Sterned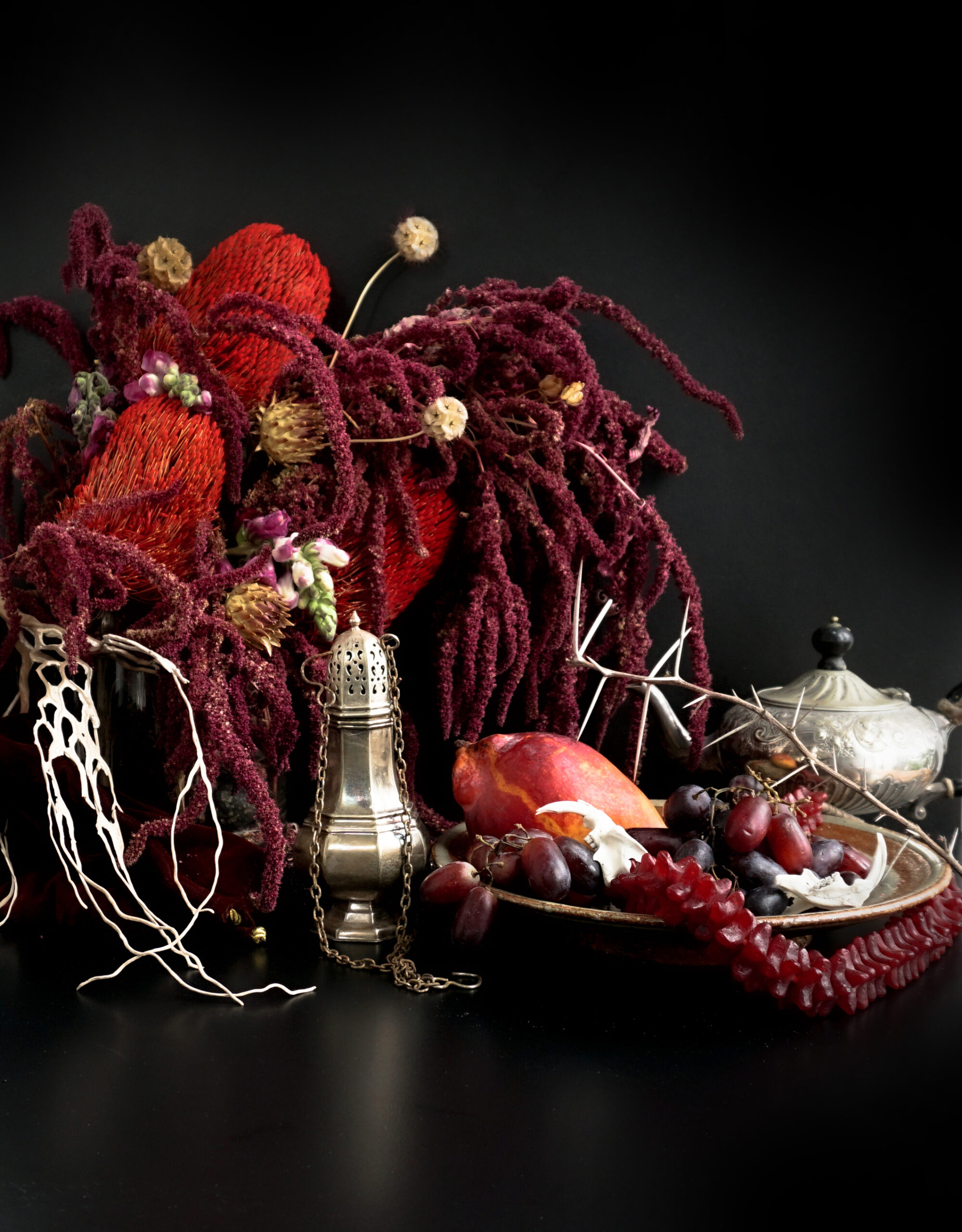 Celebrating the interior spaces that have played a fundamental and historical role to key South African artists' careers, the inclusion of IRMA STERN's DINING ROOM in collaboration with the Irma Stern Trust and Museum celebrates the artist, collector, traveler and entertainer. The installation features personal memorabilia, artefacts and artworks from the artist's estate and invites the viewer to engage with a more unknown genre of religious themed paintings.
Join us for a unique sensory immersion and culinary experience curated by Food Artist Caro Jesse. Delve into the life of Irma Stern through her famous dining room, set inside the 'Nature Morte – The Still from Life' exhibition.
Experience a three course menu paired with wine, where the various countries, scenes, people, flavours, and stories Stern experienced, are reflected.
This will be an exclusive event and for one night only.
@carojesse_foodartist
Date: 16 July
Time: 6:30pm for 7pm
Price: R1300 per person
---
Please Note:
Covid 19 screening (temperature & questionnaire) to be done upon entry of your visit
Wearing of masks remain mandatory 
Keep 1.5m distance from one another 
Ticket is nonrefundable. If the ticket is transferred to another person, please provide all the relevant details. 
No under 18s allowed
Ticket is sold per person
Contact us at 021 888 3344 / tatum@rupertmuseum.org