Museum Saturday Sketching in Watercolours with artist Fawa Conradie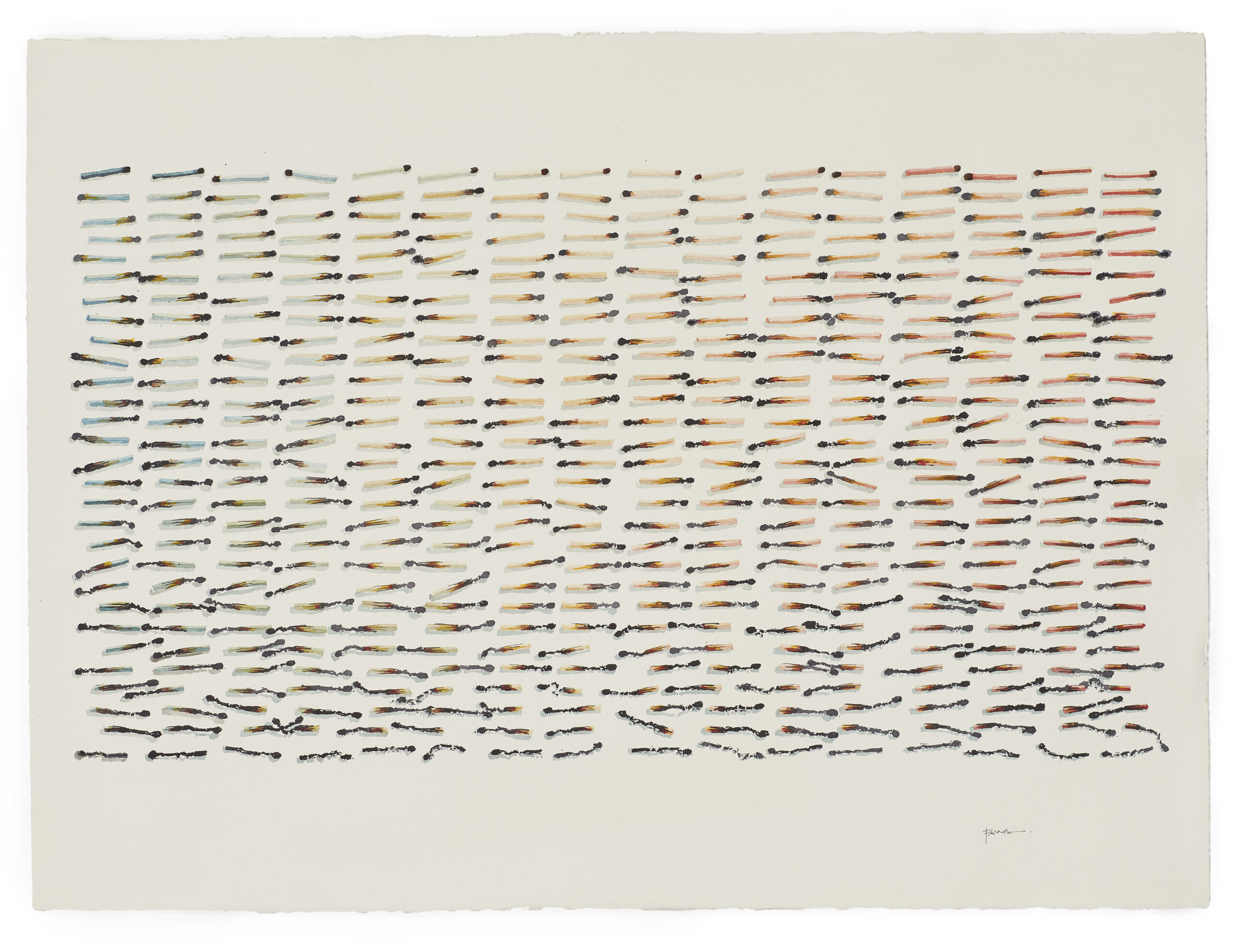 Join us as we talk, demonstrate and experiment through the different sketching techniques of watercolours. Demonstrations and experimentation with the techniques of wet-on-wet, wet-on-dry, dry-on-dry through the genres of landscape, urbanscapes and portraits will make for a fun day at the MakerStudio.
This workshop is aimed at all high school or university art students and adults who wants to learn more about the medium, try various and new techniques with tips & tricks from the artist himself.
All materials provided, a booking fee of R100 secures your seat.
___
A 30min lunch break at 13h00. Food can be ordered from the Museum Café's special menu of the day, only cash and Snapscan accepted. You are also welcome to bring your own lunchbox.
____
Fawa Conradie's watercolour work I only have one match no.4 consisting of 480 hand painted matches is currently included in the exhibition In Conversation with Colour Symphony at the Jan Rupert Art Centre, Graaff-Reinet.
My personal interpretation of this work is best described by Rachel Platten's Fight Song
"Like a small boat on the ocean, setting big waves into motion . . . I might only have one match, but can make an explosion . . ."
We, as individual little matches each are able to simply have a small influence on others in our vicinity and yet we all possess the power to "burn down a city". To me, this is all about the power and significance of often overlooked "small things" in life.
If you would like to be put on a waiting list, please email denise@rupertmuseum.org
Please note: no cancellations will be given a refund. 
Sold out!